The Friends of the El Dorado Hills Library is a small nonprofit that supports the El Dorado Hills Library through raising donations to purchase books and host programs, services and events.
The organization needed a new logo and their own branding guidelines in order to better reach El Dorado County residents and encourage them to use the library. The mark of an open book with pages flying symbolizes the need to progress and move forward through education and library literacy.
Along with the logo, I developed their brand guidelines which include their color and typography palettes.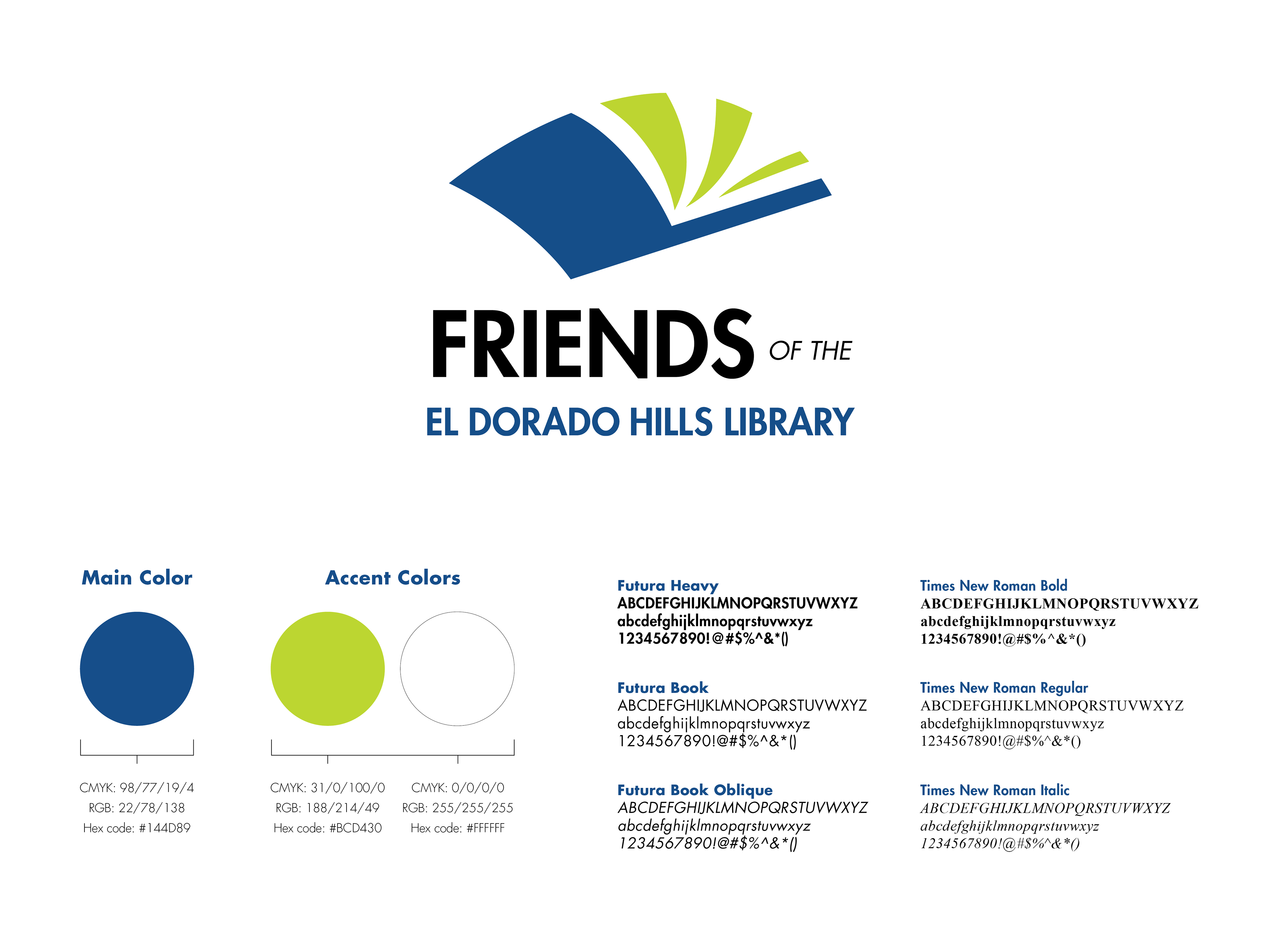 In conjunction to designing their logo and style guide, I have worked with the Committee Chairs to create collateral such as business cards, decal stickers, an invitation to their 2019 Recognition Party, and their 2020 Year End Appeal postcard.